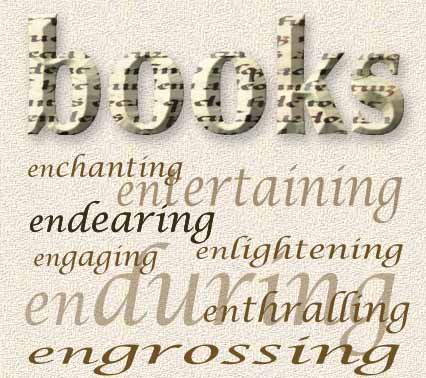 Determined to navigate a publishing sea tossed by tempests, with good vessels foundering everywhere,
Encompass
weighed anchor in 2009 and in March of 2010 set sail towards a stormy horizon. Since then we've launched eleven titles and are even now fitting out a new fleet of reading.
Our objective?

To equip our readers with books good to read.
To serve our authors well.
To stay afloat.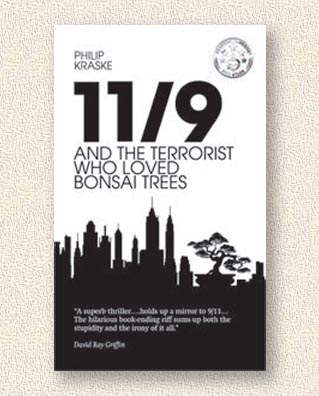 Philip Kraske's new thriller,
the sequel to
City on the Ledge

,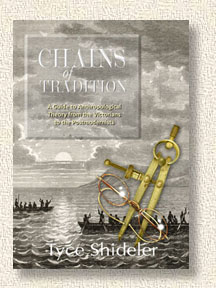 EnCompass Editions is proud to announce the publication of
Chains of Tradition
A Guide to Anthropological Theory from the Victorians to
the Postmoderns
Tyce Shideler's history of the science of mankind presents us not just with the ideas and insights that grew into today's understanding, but with a gallery of portraits of the men and women who contributed to that growth.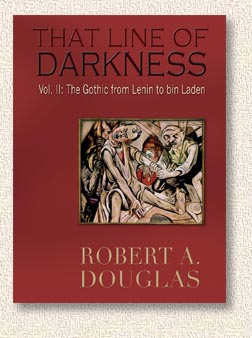 Volume II of That Line of Darkness:
The Gothic from Lenin to bin Laden

"With this [second volume], Robert Douglas brings his monumental study of the Gothic to the present. He does not hesitate to go deep into the history of the turbulent 20th century to challenge our assumptions about the dominant ideologies that gave shape to Hitler's Nazi Germany and to Stalin's Russia. This is cultural history writ large, with no stone left unturned. Even more provocative than the first volume, Douglas'

The Gothic from Lenin to bin Laden

once again deserves a broad readership."


Dr Leonard Friesen,

Associate Professor of Global Studies and History, Wilfrid Laurier University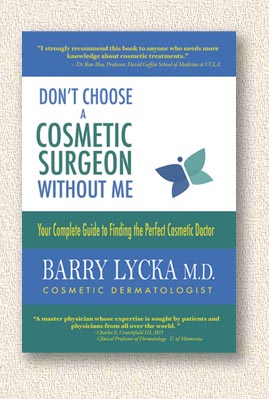 Cosmetic surgery and its related procedures have become hugely popular in recent decades, but the success of these procedures depends on one factor more than any other: the person who performs them.

Now one of North America's foremost authorities on cosmetic surgery sets out guidelines to protect patients from disappointment and loss.



"Dr Lycka has an astute insight that makes this book
a 'must read' for anyone considering cosmetic surgery."



~ Jeffrey Riopelle, MD,
Laser Advantage of San Ramon Medical Group

Under the Linden Tree
is Cassandra Krivy Hirsch's masterful evocation of love lost and regained and a life lived by rules that now seem remote from our own.
Not just a fully realized portrait of a mid-nineteenth century Massachusetts fishing village,
Linden Tree
paints the interior life of a character who seems almost to grow out of it.
"Hirsch's delicate sensibility, expressed in crystalline prose, makes the distant world of mid-19th century Rockport, Massachusetts seem both familiar and deeply evocative. A beautiful novel."
~ Paula Marantz Cohen,
author of
Jane Austen in Boca
and
What Alice Knew
The latest in Philip Kraske's politically charged thrillers,
City on the Ledge
plays out in Quito, Equador, where the machinations of the rich, the powerful and the corrupt are no less tangled than in Kraske's other exotic and carefully wrought tales.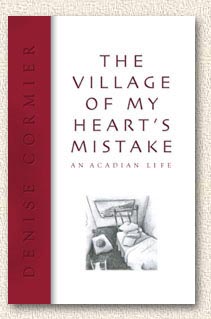 Denise Cormier's frank confessional of life in the Acadian fishing village that was once her home.
The Village of My Heart's Mistake
is the story of a slow emergence from the chrysalis of a perfect childhood, the striving for romantic completion, the persistence of life in the face of bad, bad news.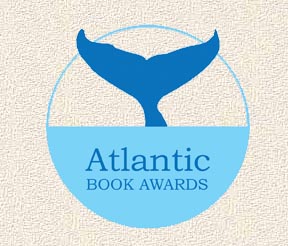 The Village of My Heart's Mistake
was shortlisted for the 2013 Dartmouth Book Award for Non-fiction
by the Atlantic Book Awards Society
Skinworks
is the most recent book by
Dr. Barry Lycka, one of North America's most eminent cosmetic surgeons.
In
SkinWorks
, Dr. Lycka conducts a comprehensive survey of personal skincare, from the simplest precautions to the most advanced procedures, procedures of which he himself has often been an important early introducer.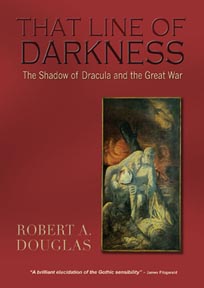 This is the first volume of
That Line of Darkness
, Robert A. Douglas' ambitious two-volume exploration of the Gothic sensibility as the nineteenth century became the twentieth.
Douglas' starting point is Stoker's
Dracula
, but he ultimately traces the process by which hunter and hunted are fused, culminating in the grisly killing fields of the Great War.
"In The Toxic Dental Office, American dentist Donald Robbins asks and answers a question long ignored--or suppressed. Why did so many of us--doctors, dentists, public health officials--practice or condone the dental administration to patients of toxic materials--and in toxic quantities? ... Anyone who values their health must read this book."
~Dr. Bryce Wylde B.Sc, RNC, DHMHS, HD
Author, The Antioxidant Prescription (Random House, 2008),
Host, Wylde on Health, CTV network, 2008




The Magnificent Mary Ann

marks thriller-meister Philip Kraske's entry into the softer world of romantic love. But readers of Kraske's left-wing suspense fiction will not be disappointed. Even this touching tale of a professional man's encounter with a gifted naif, their love and its ending, is embedded in a world of evil industrialists and evil evangelist preachers.

" ... blows the lid off our simplistic vision of the democratic process of American elections. Having read this book, I'll look with a different, wiser eye at all the newsprint spin on world politics."

~ Graham Kelsey
Author of Anarchosyndicalism

" ... irresistibly gripping ... its intriguing political overtones make for a truly great tale."

~ Jamie Benyei, pres.,
International Translations,
Madrid

"A piledriver thriller that ambushes its readers from the left."

~ Robert Buckland,
Editor,
Ocean Cooperative Publishing

Click on the covers above to read more about these new releases.