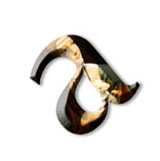 RUNNING WITH THE TIMES

Encompass Editions publishes for book lovers. We like the way books look and feel.

Still, truth to tell, digital editions can be seductively convenient and digital readers are increasingly compatible with our needs and tastes. Our own reservations have centered on the popular Kindle format, which obliterates the book designer's skills in favour of conserving file space. But a new generation of readers are able to handle PDF files, and PDF files are able to capture the book's original design. New editions of iPhone, iPad, the Nook Tablet from Barnes & Noble – and now even the Kindle reader – are bringing the digital book experience ever closer to the book experience.

We'll be offering Encompass digital books through as many book distribution forums as possible. But if you can't find them elsewhere, you can always find them here, on our home site.


BETTER THAN BETTER

The Encompass Digital Book is a glorious full colour PDF — essentially the files that go to our printer – and includes the front and back covers. We send them out directly from our office by e-mail. They cost less than half the price of an unformatted digital text from Amazon and arrive at your e-mail address in minutes. Read them on any device able to view PDFs or print them and bind them in leather. They're yours!


HOW TO DO THE PDF THING



Look for our digital book logo on
pages devoted to Encompass titles.
Note the price of this full PDF edition.
Click on the logo to go to
PayPal (if you're not registered with PayPal, do so) and forward payment to

words@encompasseditions.com

. We'll send your copy immediately.